Ted Harris' T500K Restoration
Ted, from Perth, Western Australia, is a brilliant mechanic and a perfectionist when it comes to restoration…Ted has spent countless hours and over $6,500 in new parts (2004 prices) and rebuilding to arrive at his restored T500. Ted painted the tank black rather than follow the standard pattern purely due to personal preference. No-one can doubt the excellence of the work he has conducted on this machine…..it is restored to almost new condition. Who could argue with that?
(One of the best set-up T500s I have ever ridden….so good in fact this machine ended up in my garage. Muzz)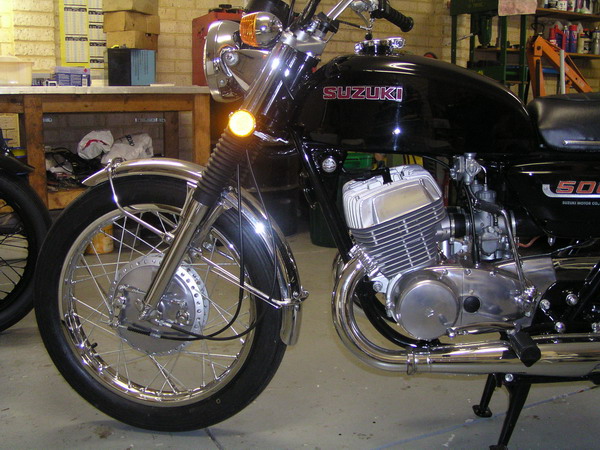 The Midnight Express T500 now graces Muzza's garage.  The Ted Harris restored T500L looks good for now but not for long now I have my greasy mitts on it!

Muzza and Muzza-ess ride the brute

I couldn't keep Muzza Jnr off the beast either!